Equal Danger (Paperback)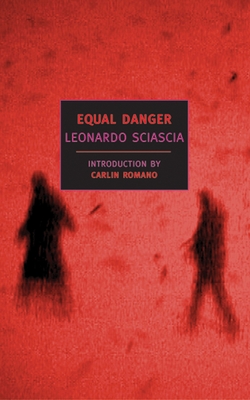 Description
---
District Attorney Varga is shot dead. Then Judge Sanza is killed. Then Judge Azar. Are these random murders, or part of a conspiracy? Inspector Rogas thinks he might know, but as soon as he makes progress he is transferred and encouraged to pin the crimes on the Left. And yet how committed are the cynical, fashionable, comfortable revolutionaries to revolution—or anything? Who is doing what to whom?

Equal Danger is set in an imaginary country, one that seems all too real. It is the most extreme—and gripping—depiction of the politics of paranoia by Leonardo Sciascia, master of the metaphysical detective novel.
About the Author
---
Leonardo Sciascia (1921-1989) was born in Racamulto, Sicily. Starting in the 1950s, he established himself in Italy as a novelist and essayist, and also as a controversial commentator on political affairs. Among his many other books are Salt on the Wound, a biography of a Sicilian town, The Council of Egypt, an historical novel, and Todo Modo, a book in a genre that Sciascia could be said to have invented: the metaphysical mystery.

Carlin Romano is a critic at large for The Chronicle of Higher Education, and a former president of the National Book Critics Circle. He is also the author of America the Philosophical, and divides his time between teaching at Ursinus College and the University of Pennsylvania's Annenberg School for Communication.
Praise For…
---
Among Sicilian writers Leonardo Sciascia is supreme. His books are both lucid and mysterious; they address complex, public subjects with clarity and elegance; they move with the pace of thrillers, and have the resonance of poetry.
— Philip Hensher, The Spectator

The accessibility and beauty of Sciascia's prose suggest he wanted it to be an antidote to the silent complicity and self—deception confronting both him and his heroes. When he wrote about crime, he was also writing about truth, solitude and belonging.
— The Observer