Constructing the Outbreak: Epidemics in Media and Collective Memory (Hardcover)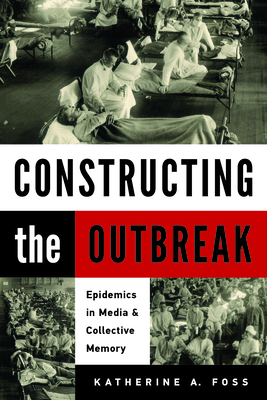 Email or call for price.
Special Order - Subject to Availability
Description
---
When an epidemic strikes, media outlets are central to how an outbreak is framed and understood. While reporters construct stories intended to inform the public and convey essential information from doctors and politicians, news narratives also serve as historical records, capturing sentiments, responses, and fears throughout the course of the epidemic. Constructing the Outbreak demonstrates how news reporting on epidemics communicates more than just information about pathogens; rather, prejudices, political agendas, religious beliefs, and theories of disease also shape the message. Analyzing seven epidemics spanning more than two hundred years--from Boston's smallpox epidemic and Philadelphia's yellow fever epidemic in the eighteenth century to outbreaks of diphtheria, influenza, and typhoid in the early twentieth century--Katherine A. Foss discusses how shifts in journalism and medicine influenced the coverage, preservation, and fictionalization of different disease outbreaks. Each case study highlights facets of this interplay, delving into topics such as colonization, tourism, war, and politics. Through this investigation into what has been preserved and forgotten in the collective memory of disease, Foss sheds light on current health care debates, like vaccine hesitancy.
About the Author
---
KATHERINE A. FOSS is professor of journalism and strategic media at Middle Tennessee State University.