Cut Woman (Paperback)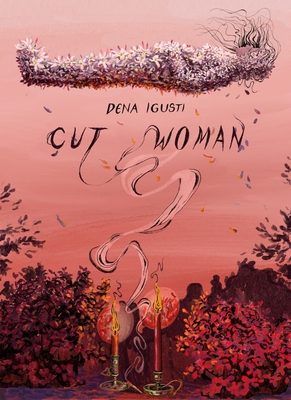 Email or call for price.
Special Order - Subject to Availability
Description
---
Poetry. Asian & Asian American Studies. Middle Eastern Studies. LGBTQIA Studies. Women Studies. In a post-colonial world shaped by what is and what will be lost, what is there left to celebrate? In Dena Igust's debut collection CUT WOMAN, Dena is overwhelmed by the loss of her people. The loss includes but is not limited to: the deaths of Muslims around the world due to xenophobia and Islamophobia; the deaths of Indonesians as a result of post-colonialism, state violence, environmental racism, and overall media negligence due to the world prioritizing white people over her own; the mortality of friends, lovers, and family from economic disparity and gentrification in New York City; the loss of her body that could've been her body if she didn't undergo female genital mutilation. She knows that one day, her time will be up too. Rather than stay in mourning, however, she tries to turn these wakes, both current and future, into the biggest celebrations of her life.
One of the things I love most is when a poetry book forces me to slow down, to linger in every pause between breaths and reckon with the awareness that Reading is, itself, an act of consumption. CUT WOMAN does just this. From 'night // fall' to 'day // break, ' Igusti's speaker forces readers to linger in the spaces both within and between words, bodies, and countries, even when those spaces do not yet exist: 'altar of my body did i give you // a forever // i could not promise? // ... // an altered kind of grief?' These poems slice, piece, project only to gut open. These poems remember despite Memory: 'i purposely forget // the prayer for when someone dies // inna-illahi-something // i always remember how to start // grieving // but // never when or how to let it out of my mouth.' Dena Igusti is a poet of undying urgency-this is a bold, heart-shattering chapbook debut.-George Abraham.