We Were Lucky with the Rain (stories) (Paperback)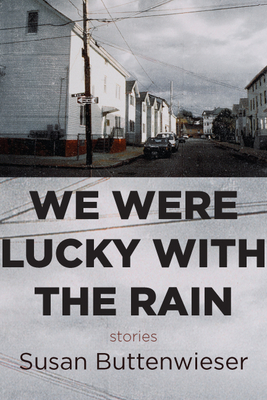 $19.95
Not in stock. Available To Order.
About the Author
---
Susan Buttenwieser's writing has appeared in numerous publications. We Were Lucky with the Rain is her first book. She teaches creative writing in New York City public schools and to incarcerated women.
Praise For…
---
"Susan Buttenwieser is wise, out-loud funny, awe-inspiringly empathic, and the wielder of a marvelously dangerous and whetted wit. Buy, read, and revel; Buttenwieser is the best there is."
—John Reed
"...Buttenwieser's sketches are more like pathology slides of the human condition than snapshots of happy family picnics."
--
Kirkus Reviews
— Kirkus Reviews
— Poets & Writers