PAUL BRIGGS and BENSON SHUM read from their picture books CATCH MY BREATH and HOLLY'S DAY AT THE POOL
Join award-winning Walt Disney Studios Animation talent Paul Briggs and Benson Shum as they read from their picture books Catch My Breath and Holly's Day at the Pool. Readers will also get treated to drawing activities by the two talents.
Catch My Breath (Disney-Hyperion)
Breath . . . it inspires so many silly sayings.
Let me catch my breath.
You take my breath away.
I need a breath of fresh air.
And how did little white flowers come to be known as
Baby's Breath?
Breath is a mystery in more ways than one.
In the latest edition of the Walt Disney Animation Studios Artist Showcase series Catch My Breath, acclaimed animation talent Paul Briggs (Big Hero 6, Frozen, Zootopia) delivers a heartwarming and clever story about a boy who's lost his breath: Losing it, trying to find it, even trying to buy it. But how he comes to get it back is sure to bring a smile to readers of all ages faces.
Paul Briggs has worked in the animation industry for twenty years and was fortunate to be the head of story on Disney's Frozen and Big Hero 6, both of which received an Academy Award for Best Animated Feature Film. However, he's most proud of his family: his wife, Christin, and their two sons, Luke and Leo. When he's not working, Paul and his family can be found wandering the woods of California, looking for forest zombies to defeat, or engaging in epic dance battles-- where they have to stop and catch their breaths.
Holly's Day at the Pool (Disney-Hyperion)
A young hippo, who's a bit of a scardy-cat when it comes to swimming, will have her nerves and skills tested—in the most humerous and heartfelt of way—in the latest addition to the Disney Animation Artist Showcase picturebook series, Holly's Day at the Pool by Benson Shum.
"NOOOOOOO! I don't want to go to the pool. What if . . . the water is too cold?" says Holly. Holly the hippo imagines the worst: icebergs and icy water, penguins and seals! Her imagination bursts at every turn, making it harder and harder for her to step foot in the pool. Until she get the chance to be a hero.
Benson Shum is an animator at the Walt Disney Animation Studios and has worked on films such as Frozen, Big Hero 6, Zootopia, and Moana. He was born and raised in Vancouver, BC, where he studied the art of animation at Capilano University and Sheridan Collage. He now lives in Burbank, CA.
Event date:
Sunday, January 28, 2018 - 5:00pm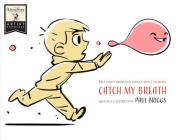 $16.99
ISBN: 9781484728376
Availability: Not in stock. Available To Order.
Published: Disney-Hyperion - September 19th, 2017
---

$16.99
ISBN: 9781484709382
Availability: On Our Shelves Now
Published: Disney-Hyperion - April 25th, 2017
---