It's probably stating the obvious to say that some of the best (and best-known) "graphic novels"--such as Maus, Persepolis, and Fun Home--are actually memoirs, not novels. (It's also probably stating the obvious to say that no one wants to adopt yet another new term for "comics for grown-ups," but I had to come up with some kind of title for this.) The comics medium seems particularly suited to the intimacy and personal nature of these kinds of stories, and I've always been drawn to them. Here's a few other favorite examples of comics that explore similar, self-interrogating territory with humor and pathos.

$29.95

ISBN: 9781770463950
Availability: On Our Shelves Now
Published: Drawn and Quarterly - July 21st, 2020
---

$19.00

ISBN: 9781632861016
Availability: On Our Shelves Now
Published: Bloomsbury USA - September 13th, 2016
This book was a stunning, thrilling surprise. It has everything that people like about Roz's regular cartoons, but it's also an incredibly detailed, intimate, heart-wrenching depiction of her relationship with her parents towards the end of their lives.
---

$24.95

ISBN: 9781681374437
Availability: On Our Shelves Now
Published: New York Review Comics - January 28th, 2020
One of the world's greatest cartoonists, working in a lacerating, self-deprecating, semi-autobiographical mode that I had previously (and ignorantly) associated mainly with American underground comics. The other work of Tsuge's that I've read is haunting, dreamlike, and challenging. I had no idea he had also created stories that were so direct and funny.
---

$29.95
Possibly out of print. Email or call to check availability and price.
ISBN: 9781897299159
Published: Drawn and Quarterly - January 8th, 2008
One of my all time favorite artists, in any medium. The daily diary format is not only addictively readable, it plunges the reader deep into Julie's mind, giving us, as closely as possible, the experience of seeing the world through her eyes.
---

$16.95

ISBN: 9781896597140
Availability: Backordered
Published: Drawn and Quarterly - February 1st, 2002
I know this is a strange compliment, but I think this might be the best paced comics memoir ever. It's magical the way Chester seems to effortlessly capture the slow, dreamy feeling of childhood memories. Every character in the book, no matter how small their role, feels completely real and alive.
---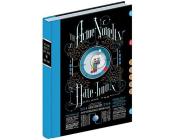 $39.95

ISBN: 9781897299180
Availability: Backordered
Published: Drawn and Quarterly - December 10th, 2007
Although Chris is best known for his graphic novels, some of his most beautiful drawing and writing resides in his sketchbooks, selected samples of which are reproduced here. One can flip through the pages and be awestruck by the lively, expressive, improvisatory drawing, but you can also do the work of reading the small diary entries, notes, and asides that fill the margins, and gain shockingly naked insight into the mind of this great artist. Also, some of the little autobiographical comic strips that he dashed off in his sketchbook are funnier than other artists' entire body of work.
---

$19.99

ISBN: 9780988901452
Availability: Not in Stock. Available to Order.
Published: Uncivilized Books - July 1st, 2014
I enjoy everything Gabrielle does, but I particularly love these sketchbook diary strips. She has a knack for zeroing in on unexpected details of her life, and then obsessing over them in ways that would only occur to her. The artwork feels like the comics equivalent of handwriting--unselfconscious and communicative more than illustrative--and that was something I aimed for in my new book.
---